Welcome to the world of Montego Golden Retrievers. At Montego our motto is "Style, Symmetry and Soundness". We strive to breed good looking goldens, with super temperaments that are capable of winning excellence in the breed ring, but more importantly to us they are loving, loyal family companions. All our stock are checked for health problems that are associated with the breed and hold clearances for them.
We have puppies available to loving, permanent homes and we are more than happy to discuss any aspect of ownership of Golden Retrievers with new or old owners at any time.
I hope you enjoy looking at our dogs and do call again as this site is updated regularly.
Please sign my Guestbook I do so enjoy reading your messages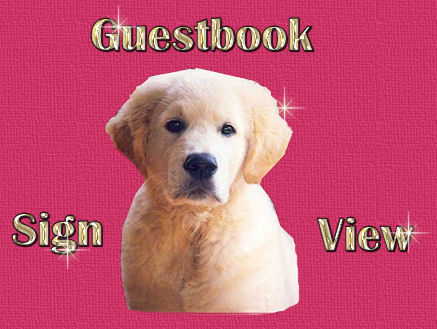 Click the thumbnails below to visit our Stud dogs new Progeny Page

Dog of the Month - August
Jnr Ch. Serbia, Macedonia, Moldova, Montenegro, San Marino, Azerbajean
RAMCHAINE FAN DABBY DOZY (Imp netherlands) - "Fabio"